What are you doing this summer?
Why not start your career in conservation with our building conservation summer school?
Summer School has closed for 2019.
To keep up-to-date with our plans for 2020, register your interest below.
Summer school is the ultimate introduction to building conservation. It takes place at the Engine Shed in Stirling.
What will I learn?
Learn the latest techniques on caring for traditional buildings from top conservation experts. 
Explore how materials like stone, lime and metal work together to create the buildings around us – and gain insights into how to ensure their long life.
You'll learn from Historic Environment Scotland conservation professionals, as well as guest speakers to:
explore everything from traditional skills to modern technology including digital documentation
try your hand at stonemasonry and lime mortar at practical workshops
see pioneering conservation projects in action at historic places on field trips

discover the effects of climate change on our heritage

network with Scotland's leading conservation experts
Who's it for?
Our building conservation summer school is for everyone with an interest in building conservation including:
students
professionals
homeowners
Do I need experience?
No background or experience is needed, just bring enthusiasm and an interest to learn. 
Summer School 2020
Keep up-to-date with our plans for 2020, and discover more about our learning events and opportunities with our monthly e-mail newsletter.
Highlights
Gain exclusive access to on-going conservation projects in action at historic sites like Stirling Castle and Dunkeld Cathedral
Enjoy over 20 lectures from leading experts on the traditional skills that built Scotland
Explore heritage on behind-the-scenes visits and tours of once forgotten properties like Bannockburn House
Practical activities like stonemasonry, lime plaster and earth building
Learn about digital innovation and see how cutting edge technologies like Augmented Reality (AR) and 3D printing are transforming conservation
What our students say
It's one thing to hear about lime mortar in a lecture, but it's an entirely different experience to be able to point it out on a building, and have a go at mixing it.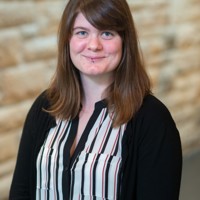 A great introduction to the key issues, materials, skills and techniques that all conservators – from homeowners to industry professionals – have to come to grips with when looking at traditional buildings.
"One of the key things I learned was the importance of maintaining and sustaining traditional skills as a viable career option going into the future. We cannot conserve our past effectively without the proper understanding of those past traditional skills."
Attending has enabled me to share ideas and to network with professionals and like-minded people in the field.