MSc technical building conservation
Take your career to the next level with our new postgraduate qualification with the University of Stirling.
Accreditation
The MSc Degree and Postgraduate Diploma qualifications are awarded by the University of Stirling. Candidates will be enrolled as postgraduate students in the University of Stirling's Arts and Humanities faculty.
Apply with Stirling University
Dates
September 2021 - August 2022
Monday - Friday
Study time
Taught:20-25 hours per week
Self-study:Will include self-directed reading, assessment and dissertation hours
Fees
For full-time or part-time study.
UK students:£9,350 (and EU students)
International students:£18,645
Course recognised by the Institute of Historic Building Conservation (IHBC)
Apply through Stirling University
Enquire through Stirling University
Are you a graduate, active professional or building practitioner looking to further your understanding of conservation principles and practices? Then our postgraduate qualifications are designed with you in mind.
We have worked with heritage experts and the University of Stirling to fill a gap in practical building conservation training. If you are looking to take your career to the next level in the historic environment sector, our qualifications will give you a competitive advantage.
Learn how to manage conservation projects, visit sites across Scotland to meet practitioners and gain unique insights into major repair schemes.
Upon successful completion of the course, you'll receive an MSc from our partners, the University of Stirling.
And as a postgraduate programme recognised by the Institute of Historic Building Conservation (IHBC) – the professional body for building conservation practitioners in the UK – the MSc in Technical Building Conservation puts our graduates firmly on the pathway towards IHBC membership.
Build your conservation knowledge
The course will focus on the nature, use and repair of historic building materials within the context of Scottish architectural traditions and international conservation principles.
Students will benefit from the experience and knowledge of both national and international industry experts. Historic Environment Scotland is the lead public body established to investigate, care for and promote Scotland's historic environment.
Learn in a dynamic environment
Classes will be based at the Engine Shed, Historic Environment Scotland's dedicated building conservation centre in Stirling. Students will learn from lectures, seminars and practical experience, including hands-on craft demonstrations, lab work and studio work. There will also be the unique opportunity to undertake site visits and fieldwork at active conservation projects across Scotland.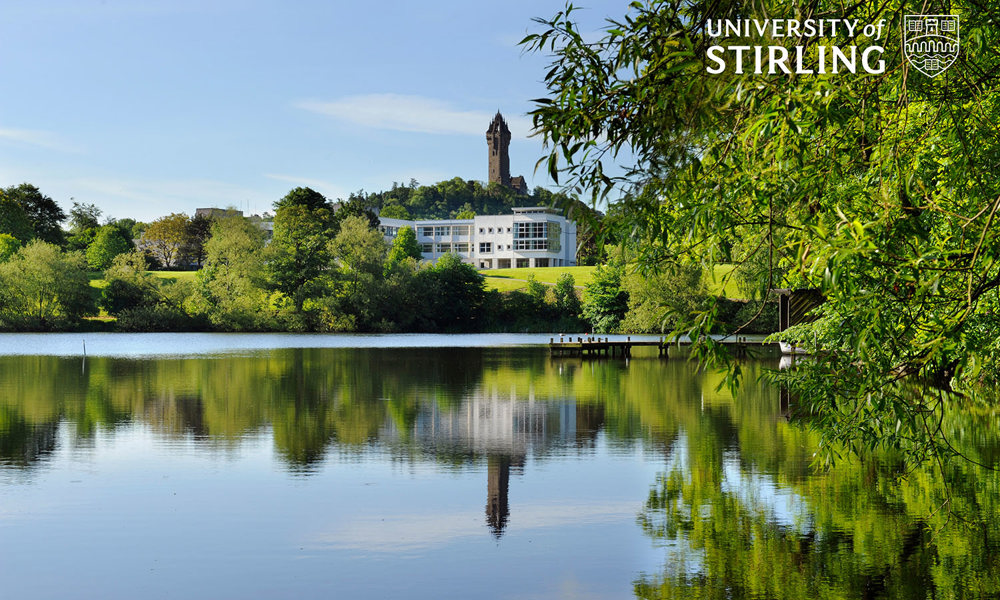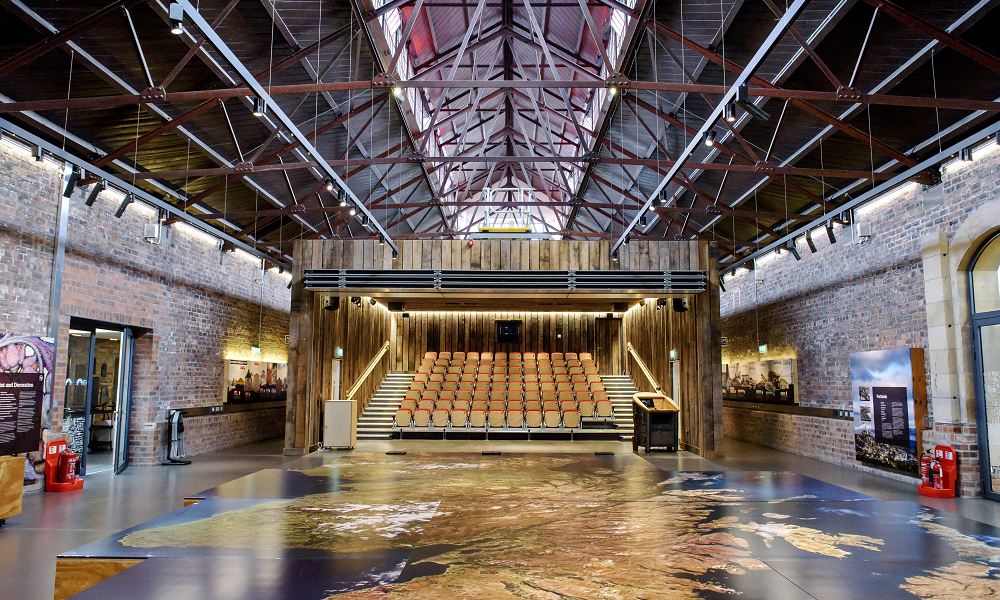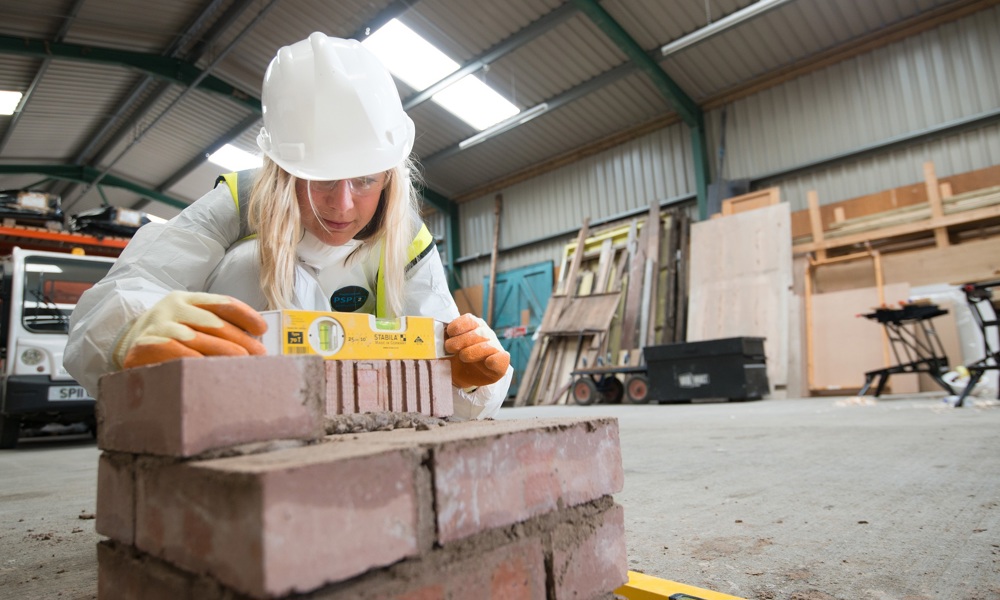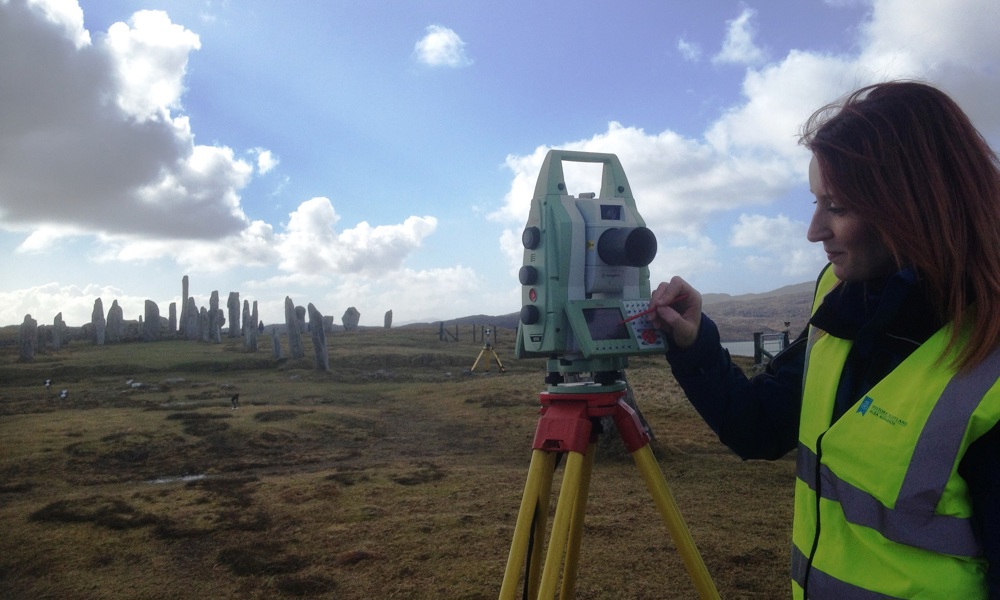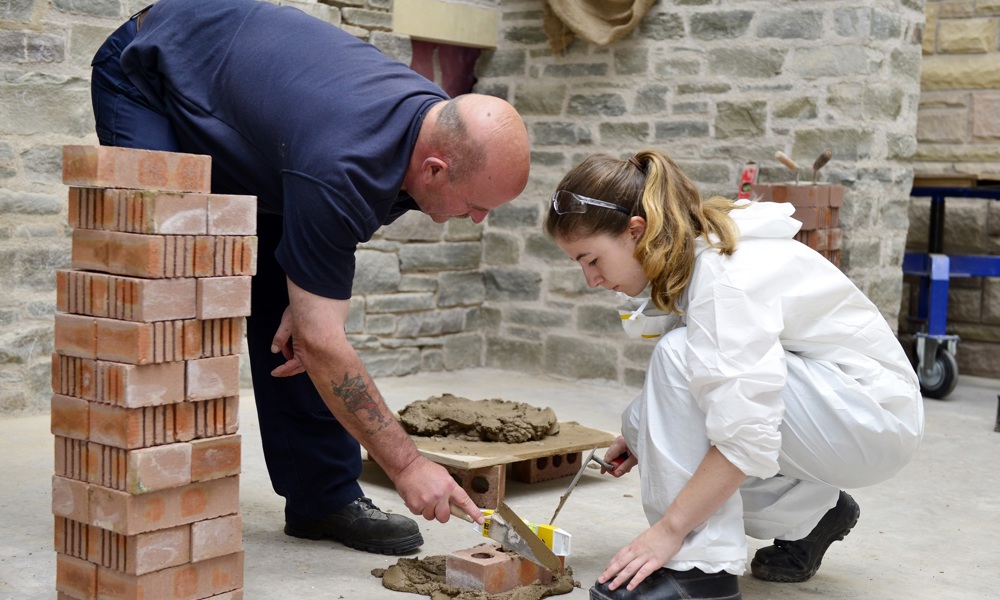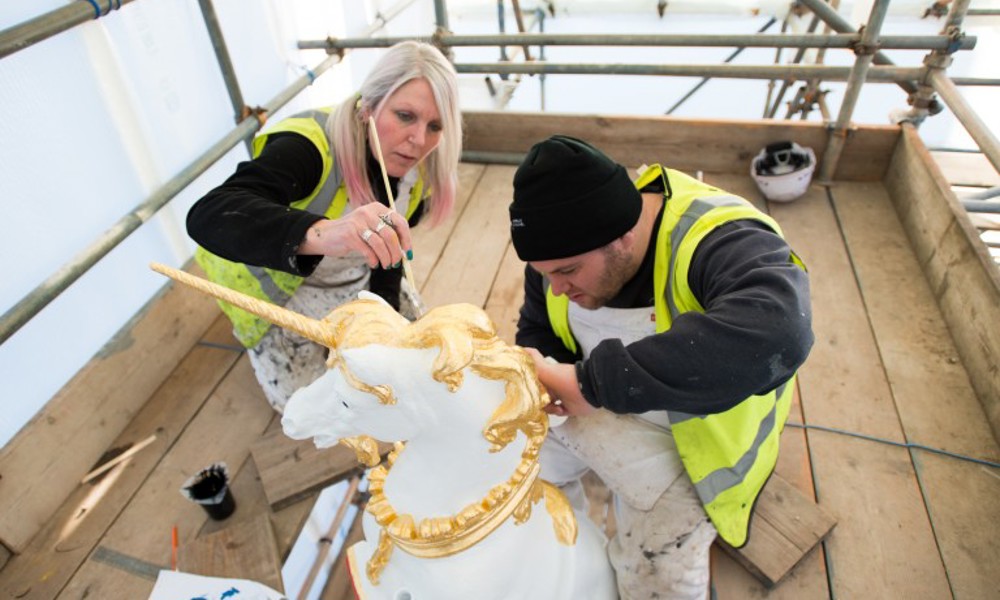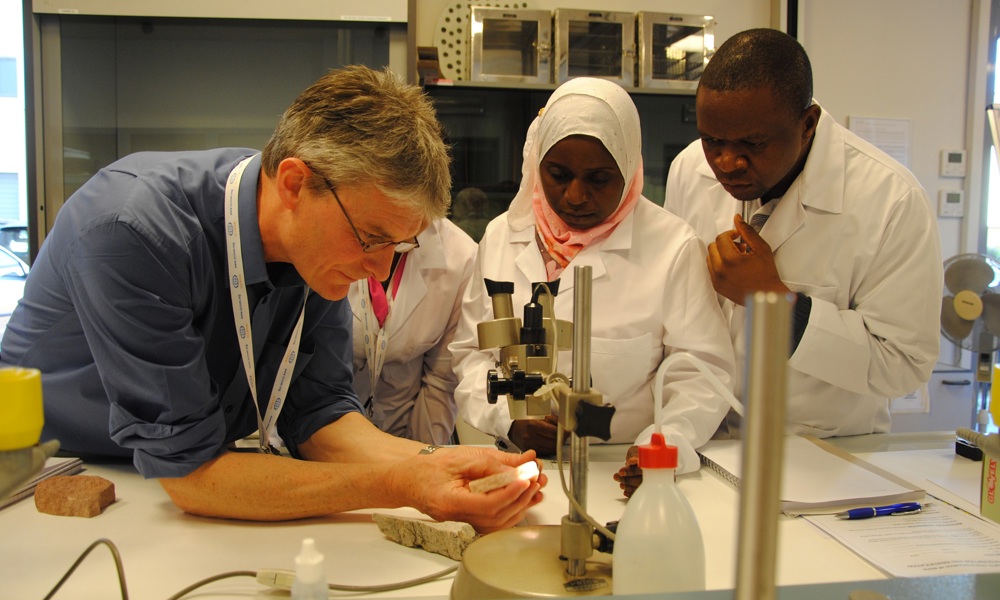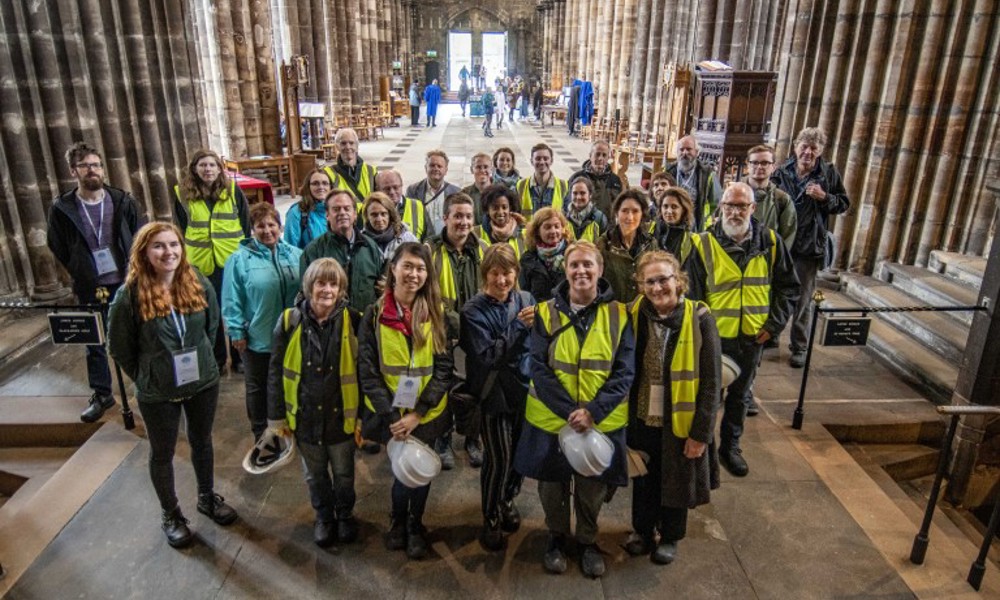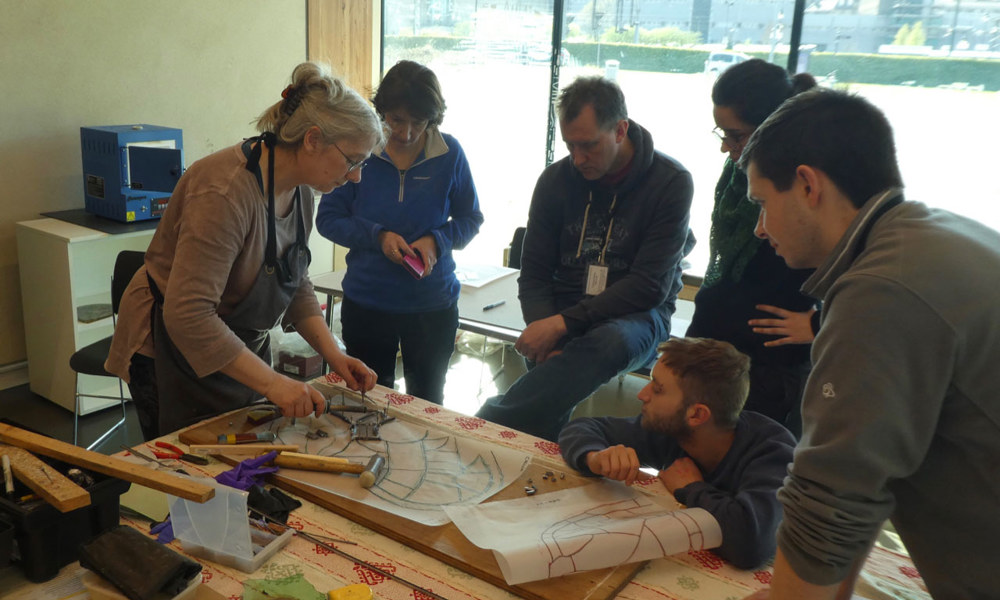 Course content
Our building conservation postgraduate qualifications have been developed to fill a gap in practical building conservation in Scotland.
Modules 1 and 2: Conservation in Context
This two-part module provides an overview of the basic principles and traditions underpinning architectural conservation, with an emphasis on those particular to Scotland. Students will learn about Scotland's historic built environment, its cultural significance and the threats to its physical integrity. Conservation in Context aims to train students to care for the historic environment intelligently, sensitively and respectfully.
Note:
Modules one and two are divided into the following seven units: Unit A (Scottish Architectural Traditions), Unit B (Building Fabric and Function), Unit C (Conservation Principles and Ethics), Unit D (Conservation Policy and Planning), Unit E (Sustainability and Adaptation in the Historic Environment), Unit F (Documentation of the Historic Environment), Unit G (Project Design and Management)
Module 3: Stone and Lime
This module explores the use of natural stone and lime in traditional building construction. Students will learn about the nature of the materials, how they were used historically, and how they react to a changing climate. This module also teaches students how to undertake repair and conservation projects, emphasising on the role of emerging research technologies and new conservation techniques driven by innovations in material science.
Note:
Module three is divided into the following two units: Unit H (Stone Conservation), Unit I (Mortars, Plasters and Renders)
Modules 4 and 5: Structures and Finishes
This two-part module examines conservation issues for a wide range of materials used to construct and finish traditional buildings, from structural components to decorative coatings. Students will learn about the historic role of these materials and how to choose the most suitable approach for their conservation or repair. Structures and Finishes aims to train students to assess cultural significance, diagnose causes of decay and failure, devise appropriate methodologies for conservation.
Note:
Modules four and five are divided into the following eight units: Unit J (Fired Earth Conservation), Unit K (Unfired Earth Conservation), Unit L (Historic Cement and Concrete), Unit M (Conservation of Metals), Unit N (Historic Glass and Glazing Conservation), Unit O (Conservation of Surface Finishes), Unit P (Conservation of Timberwork), Unit Q (Traditional Roofing Repairs)
Module 6: Case Study Group Project
The case study project enables students to consolidate their skills, knowledge and understanding in a practical team exercise reflecting the real-life activities of professional conservationists. Small teams undertake an intensive site-based project to research, survey and assess a structure on Scotland's Buildings at Risk Register. They will specify a programme of repairs and develop proposals to adapt the building to facilitate a new, alternative use. Students will submit a joint report and present their findings to an invited audience at the Engine Shed.
Module 7: Dissertation
The dissertation module enables students to conceive, design and carry out an independent and original conservation project. The output is a 10,000 word dissertation submitted at the end of the summer term.
Eligibility
MSc Degree and Postgraduate Diploma applicants should have a relevant honours degree (or equivalent). Relevant professional experience, qualifications or institute membership may be accepted in lieu of a degree.
Ideally applicants will come from backgrounds in disciplines such as architecture, engineering, planning, surveying, archaeology and architectural history.
All applications should be submitted to University of Stirling and will be assessed individually.
Programme delivery
Our postgraduate qualifications are delivered through lectures, seminars, lab work, workshops and site visits, supported by self-directed reading, course work and assessments. Students will receive a solid theoretical understanding of technical building conservation, supported by practical, hands-on experience.
Teaching at the Engine Shed will be led by Historic Environment Scotland technical specialists and augmented by leading conservation practitioners from around the UK.
Outcomes
Upon successful completion of this course, you'll receive an MSc from our partners, the University of Stirling.
You will be taught the skills to:
understand the issues underpinning the successful practice of architectural conservation
evaluate the historical context and cultural significance of a traditional building, site, element or historic fabric
perform condition assessments of materials and buildings and analyse decay mechanisms, deterioration and failure
work within the legislative and public policy framework of heritage management
select appropriate, site-specific methods of conservation, surveying, improving energy efficiency and other alterations
develop research strategies
create and follow a programme of work repairs and project manage this to successful completion
devise, implement and manage maintenance regimes to prevent deterioration and preserve historic fabric
evaluate the use, function and performance of technology in conservation
What our students say
The course is so complete, it brings together a lot of expertise...the Engine Shed facilities are exactly what you need for this type of course.
My favourite part of the course is the site visits, because some of the buildings we are getting to see are just spectacular.